PART 2 - Five More Ways To Prepare For Your Enterprise Agreement Negotiations
– Part Two of Two – plan your way to a win-win enterprise agreement.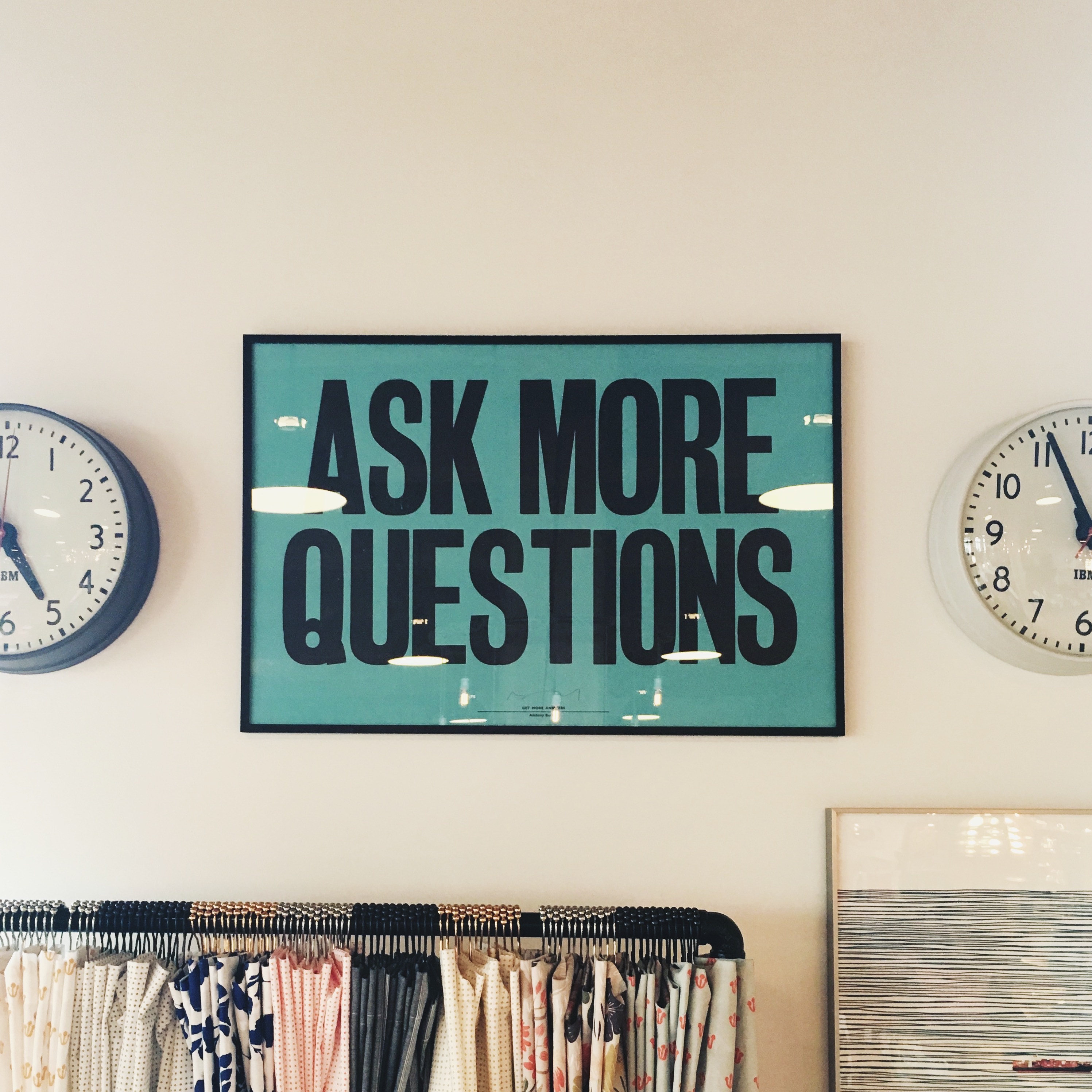 Photo by Jonathan Simcoe on Unsplash
Enterprise Agreement Negotiations
In Part One we discussed the importance of knowing your business culture, external environment, and competitor analysis. In addition, we examined the need for clear objectives and a robust communication plan.
Planning to negotiate a win-win enterprise agreement involves seeking changes that enhance the employees' and the businesses' ability to be successful. How are all elements of the business (from development programs to workplace flexibility as well as competitive pay and conditions) contributing to long-term sustainability for all stakeholders?
Here are five more things to consider when planning for your enterprise agreement negotiations.
Anticipation is the key to good planning. In other words: Ask More Questions. If you've thought about the issues, you can prepare for possible scenarios; otherwise you run the risk of making errors when under pressure.
1. Claims – The claims pursued by employees and the company should be considered, costed, and prioritised before responding. Start collating the issues that are anticipated to arise. Verify when a formal claim or claims are made. Carefully consider your company's position in respect to individual claims and the combined impact of all claims. Take time to analyse all costs, including the potential impact of changes in current conditions.
In formulating the company claims, conduct a thorough analysis of the existing pay and conditions, including formal and informal work practices. Are there any conditions (not prohibited by the National Employment Standards or Award provisions) the company would like to change or introduce? Bear in mind that some conditions may already be achieved via existing flexibility provisions.
2. Prioritise – Document, cost, and prioritise all claims and issues. A great way to start is to rank issues by desirability (greatest benefit), ease of negotiation and ease of implementation. Analysis of this exercise should determine the most desirable outcome, what is acceptable, and any issues that are not negotiable.
3. Risk Assessment – Conduct a risk assessment of the likelihood of industrial activity. What is the honest assessment of the workplace culture? Are the employees militant? Are there any specific issues or uncertainties which will influence the negotiations? If unionised, does the Union have a particular campaign they are pushing? If possible, rate the likelihood of industrial action and whether it might result in partial stoppages, bans, or even full stoppages. This risk assessment can help devise possible responses which are always better pre-planned than left to chance. In addition, they will assist with any contingency planning.
Contingency planning may include a plan to cover service or product supply in the event of industrial action. If the risk of industrial action is high, you should determine if stock could be held somewhere else or supplied from another existing location.
4. Negotiation Strategy – Determine who will negotiate on behalf of the company and the support resources required. Work out a timeline for negotiations. Have a firm commitment as to when the negotiations will commence and end. Determine how many meetings are required and for how long a meeting will run. A loose timetable could result in a long, drawn-out negotiation and can serve to increase the likelihood of industrial action. People like certainty.
5. Communication Strategy – Have a clear communication plan. Prior to and whilst negotiations are proceeding, ensure frequent communication with all employees. Minute all negotiation meetings. Distribute the minutes and engage in discussion with employees to ensure understanding of the process and progress.
In the event of industrial action, ensure there are clear communication channels defined. Corporate communication has to run smoothly. Have a plan to communicate with all stakeholders internally and externally. Whilst under the threat of industrial action, negotiations can be suspended.
Always keep an eye on preserving your positive culture and the long term sustainable interests of the business.
If you require information on the process steps for making an enterprise agreement, refer to the Fair Work Commission Guide: Making an Enterprise Agreement.
Design • Implement • Support
Through our blog, we wish to give you a comprehensive insight into the world of Intrepidus HR, where our overall goal is to inspire businesses to improve themselves and their people.
Do you wish to discuss a particular business improvement topic or even contribute a guest Blog article? If yes, please contact Simon Campbell at Intrepidus Human Resource Consulting.
If you or your organisation requires input or assistance in establishing or enhancing your positive organisational culture, please contact Intrepidus Human Resources Consulting for assistance. Intrepidus can assist with the design, implementation and support of employee surveys, analysis and action plans, employee briefings, and employee communication and engagement initiatives.
Furthermore, contact Intrepidus for assistance with one on one performance feedback for teams and individuals and all your complex human work issues.
Human Resources – Industrial Relations – Recruitment
Contact or email Intrepidus with your request for human resource, industrial relations or recruitment support or any other enquiry.
Visit the Intrepidus website and sign up for our Newsletter.
See our Case Studies for more articles on HR topics handled by Intrepidus Human Resource Consulting.
Intrepidus Human Resource Consulting
Intrepidus is a human resources and industrial relations consultancy based out of Melbourne. We help clients with difficult people issues, HR & IR strategy, and more. If you want to find out how we assist with workplace issues, you can contact us at info@intrepidus.com.au or give us a ring on +61 401 716 818.