Safety – STOP – Think About It…
Take safety seriously, or you may just kill someone. You don't believe me? Read on for a case study of a safety incident worthy of a Hollywood movie plot.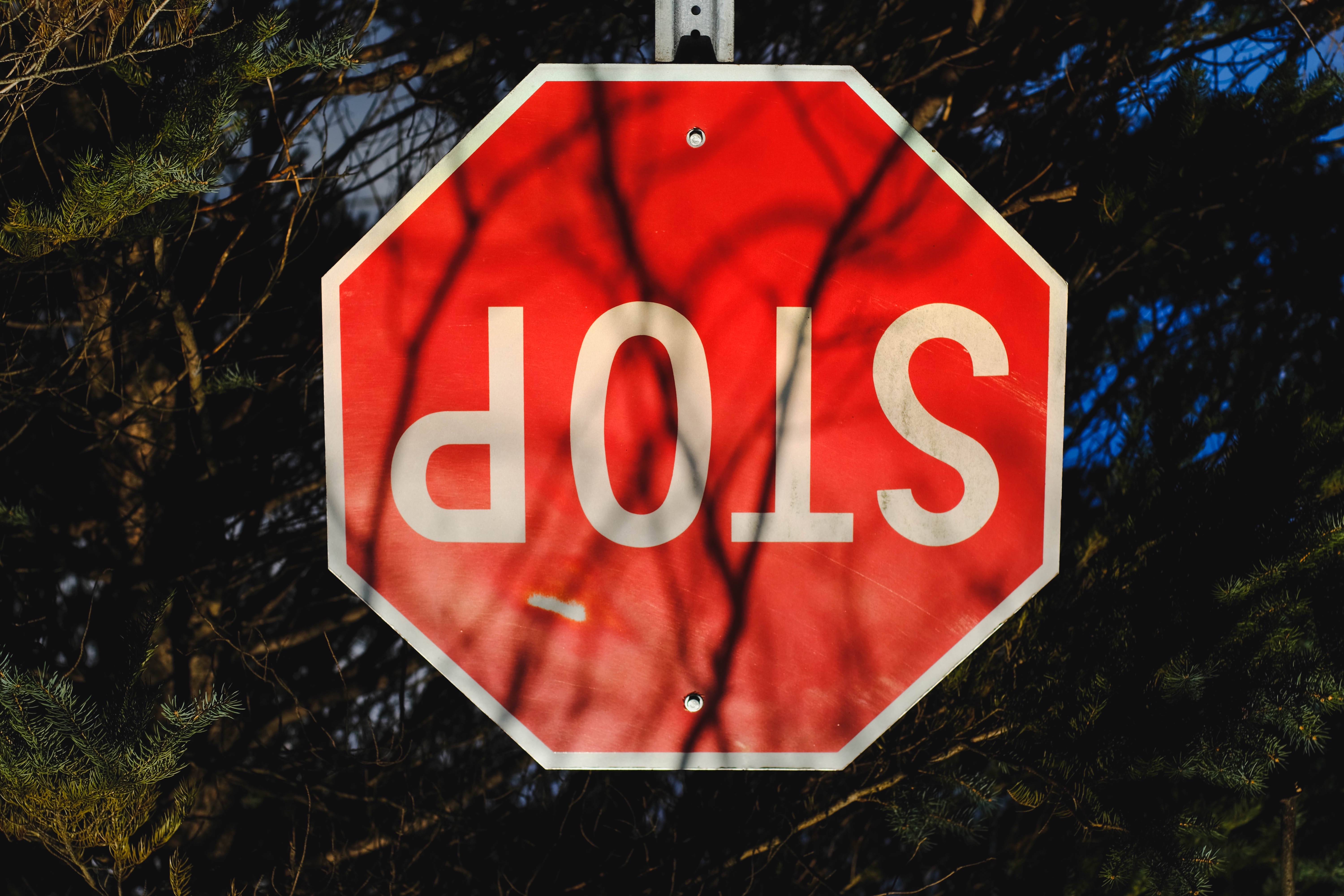 It has always been a mystery to me why many businesses take safety for granted or even worse, give safety 'lip service' and patronise the 'do-gooder' safety advocates?
The human condition, hormones, and overconfidence cannot restore a limb or bring back a life. Ego, time constraints, and money do not cut it when you are informing the family of your injured or tragically departed colleague.
STOP – think about it…
A severe safety incident – a lucky near miss
Recently I was witness to a tradesperson using a cordless reciprocating saw on a building renovation. The blade fitted was capable of cutting through metal and was used to assist in knocking down a wall between a bedroom and a bathroom prior to reconfiguring it as an en-suite bedroom.
Due to several circumstances, the project started later than planned and workers were pushed to finish on time. In addition, there were only two skilled tradespeople and a few helpers available. To make things even worse, the two skilled workers were competing on a personal level as to who was the better "tradie".
Did I mention the two nail guns and the compressor, along with the dirty, untidy, and unorganised work site? Fortunately, the nail gun, which was sometimes carelessly waved around pointing at people, was not involved in this incident.
What did happen was that the "tradie", rushing to win the unofficial competition with his workmate while finishing the project on time, cut through a nail and sliced right into a live electric light cable with his cordless reciprocating saw.
One of the helpers witnessed sparks flying, and shouted at the operator of the saw to stop. The operator didn't pay attention to the source of the commotion, but seemed to enjoy the extra attention. The machine whirled on. If the operator had been earthed, he would have been electrocuted. Sheer luck saved him: the sparking continued for several seconds before the power tripped off and the light went out.
STOP – think about it…
Risk assessment
On an OH&S 'evaluating risk index', I would have rated the likelihood of fatality as highly probable, had the operator been earthed.
This was a very severe and narrowly avoided incident. The action of cutting through the nail, along with the lack of safety precautions taken was more than careless: it was sheer irresponsibility. Indeed, the operator didn't just risk his own life but those of the people around him as well, because anybody who tries to help a person suffering an electric shock is in danger of receiving one themselves.
Observation
Unfortunately, when appraised of the situation, the operator tried to trivialise the incident, claiming there was little risk as the power tool was double insulated.
This is the antithesis of a safe workplace and a safe working culture.
There is no room for ego when it comes to safety. Lack of attention to housekeeping (maintaining a clean and orderly worksite) is an obvious behavioural indicator of an unsafe work site.
Consequences
There are three ways management and workers can address a safety incident like that. Let me give you a hint: only one of the three outcomes is desirable.
Take the safety incident and observations seriously and address the root cause of the incident. Agree to safe work practices going forward - involving risk assessment, risk mitigation, including both physical and behavioural elements (on and off site);
Allow the matter to be trivialised, via denial, threats to work completion, withdraw of labour, sarcasm, jokes and ridicule. Reinforce the negative culture already present and don't even think of addressing the real safety issues;
Pay 'lip service' to the incident and any follow-up actions agreed. This is the hypocrisy option. It involves misleading both management and workforce, self-delusion, watering down the incident, self-justification, and continuing with little real or effective change.
What action will you take next time a safety incident occurs?
STOP – think about it…
Conclusion
Changing a negative safety culture is essential, however, it will be uncomfortable. Some people will not embrace the change and may not complete the journey with you or your company. It's their loss.
The effects of a thorough and effective safety protocol will be mostly invisible. You read that right: no preventable incidents will occur, and you'll never even learn about the many, possibly fatal events your policy has averted. Prepare yourself for a disasterless workplace, and get tickets for the next Hollywood blockbuster about a safety issue gone seriously wrong…
Design • Implement • Support
Through our blog, we wish to give you a comprehensive insight into the world of Intrepidus HR, where our overall goal is to inspire businesses to improve themselves and their people.
Do you wish to discuss a particular business improvement topic or even contribute a guest Blog article? If yes, please contact Simon Campbell at Intrepidus Human Resource Consulting.
If you or your organisation requires input or assistance in establishing or enhancing your positive organisational culture, please contact Intrepidus Human Resources Consulting for assistance. Intrepidus can assist with the design, implementation and support of employee surveys, analysis and action plans, employee briefings, and employee communication and engagement initiatives.
Furthermore, contact Intrepidus for assistance with one on one performance feedback for teams and individuals and all your complex human work issues.
Human Resources – Industrial Relations – Recruitment
Contact or email Intrepidus with your request for human resource, industrial relations or recruitment support or any other enquiry.
Visit the Intrepidus website and sign up for our Newsletter.
See our Case Studies for more articles on HR topics handled by Intrepidus Human Resource Consulting.
Intrepidus Human Resource Consulting
Intrepidus is a human resources and industrial relations consultancy based out of Melbourne. We help clients with difficult people issues, HR & IR strategy, and more. If you want to find out how we assist with workplace issues, you can contact us at info@intrepidus.com.au or give us a ring on +61 401 716 818.